Specials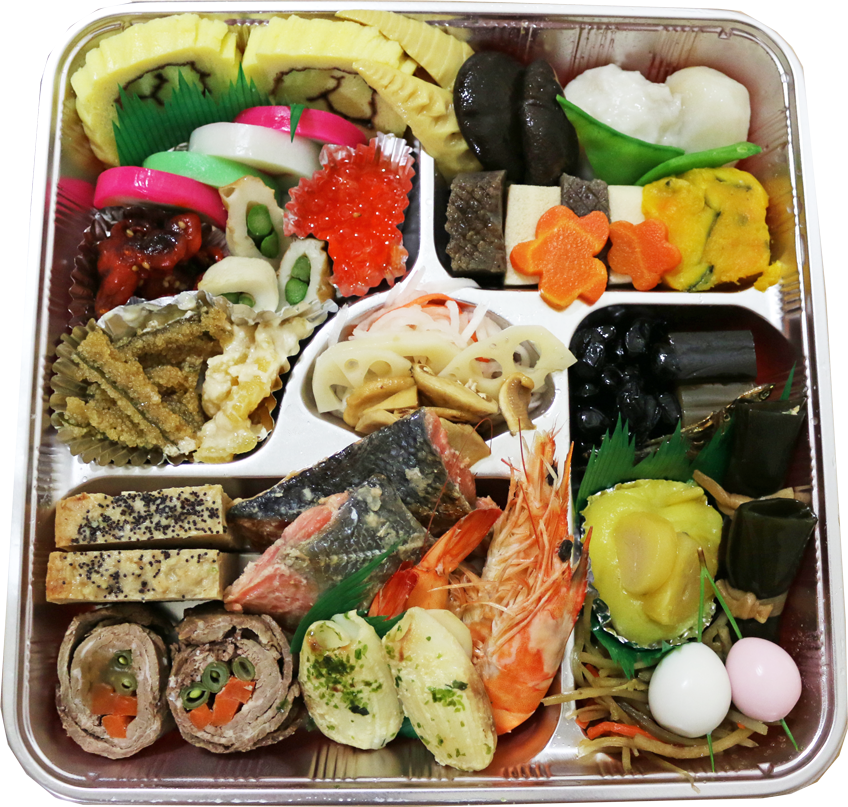 御節料理 Osechi Ryori $52.95 / BOX
Pick Up day and time: 12/31 Monday From 10 am to 5 pm.
Main Ingredients:
えび、牛肉野菜巻き、鶏肉松風焼き、サーモン粕漬け、松かさいか、伊達巻玉子、紅白蒲鉾、いいだこ、数の子、数の子昆布、酢ばす、大根なます、松茸のポン酢あえ、たこの酢の物、若竹ちくわ、煮物(里芋、竹の子、椎茸、人参、かぼちゃの寄せ巻き、高野豆腐、蛇腹こんにゃく、さやええんどう)
黒豆、田作り、栗きんとん、昆布巻き、きんぴらごぼう、紅白うずら、羊羹、その他、
Shrimp, Beef roll, Chicken matsukazeyaki, Salmon kasuzuke, Matsukasa Ika, Datemaki tamago,Kohaku kamaboko, Iidako, Kazunoko,Kazunoko konbu, Surenkon, Matsutake ponzu-ae,Wakatake- chikuwa,Nimono(Satoimo, Takenoko,Shiitake, carrots, Kaboch yosemaki, Koya tofu, Konnyaku, Sugar pea,) Kuromame, Tatsukuri, Kuri kinton, Konbu maki,Kinpira gobo, Quail eggs, Yokan, Others

*Futomaki(1 roll uncut) and Inari sushi also available.
Please note that we DO NOT accept order online. Give us a call at (206)767-5002.
We update the flyer twice every month.